How to Export Emails from Entourage to Outlook Application?
In this article, we mainly focus on the simplest solution to export email from Entourage to Outlook using the all-in-one MBOX file converter. We also describe how to transfer Entourage to Outlook 2019, 2016, 2013, 2010, 2007, 2003 on Windows platform.
Why We Need to Transfer Entourage to Outlook?
Entourage is a personal information manager that gives email, address book, calendar, task list, note and project managing functions. It was first released as Entourage in October 2000 as part of MS Office 2001 Suite, Office 98. But Microsoft decided to discontinue development of Entourage as Mac 2008 and replace it with Mac Outlook in Microsoft Office for Mac 2011.
Outlook is the most used email application in the world. Due to the suspension of Entourage, users want to transfer entourage to Outlook Mac or Windows. In addition, Outlook also provides many rich functions for the convenience of users. It manages emails, contacts, calendar and other details.
How to Import Mac Entourage to Outlook?
In order to move data from Entourage to Outlook on a Mac, first you need to extract MBOX files from Microsoft Entourage and then Export MBOX mailbox data into Outlook for Mac.
To transfer Entourage data to Outlook on Mac, you need to extract MBOX files from Microsoft Entourage and then export MBOX items into Mac Outlook.
Step 1: Extract Mailbox From Entourage Directly
Users can drag and drop mailbox data directly from Entourage panel to desktop. This operation will generate an MBOX file whose name is the same as the name of the selected mailbox.
Step 2. Export and Extract Entourage Items from its Archive
This option automatically preserves the file folder structure during the data preparation phase. The steps for preparing an Entourage email to import process as follows:
Launch MS Entourage on Mac and click File >> Export in the menu bar.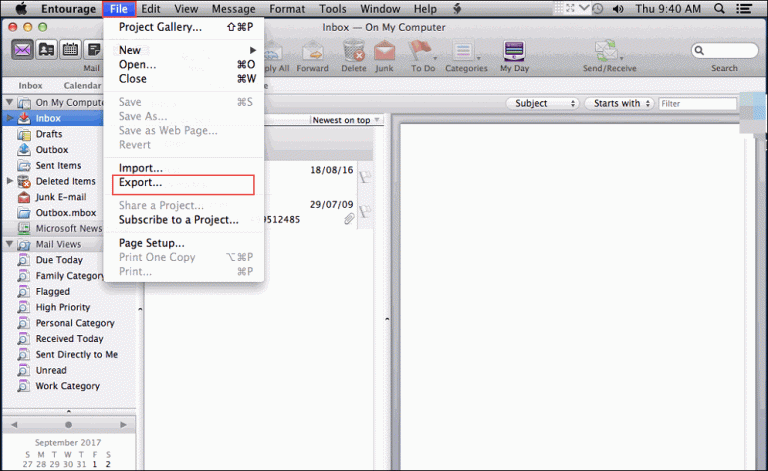 Select Email and click on the right arrow to move further.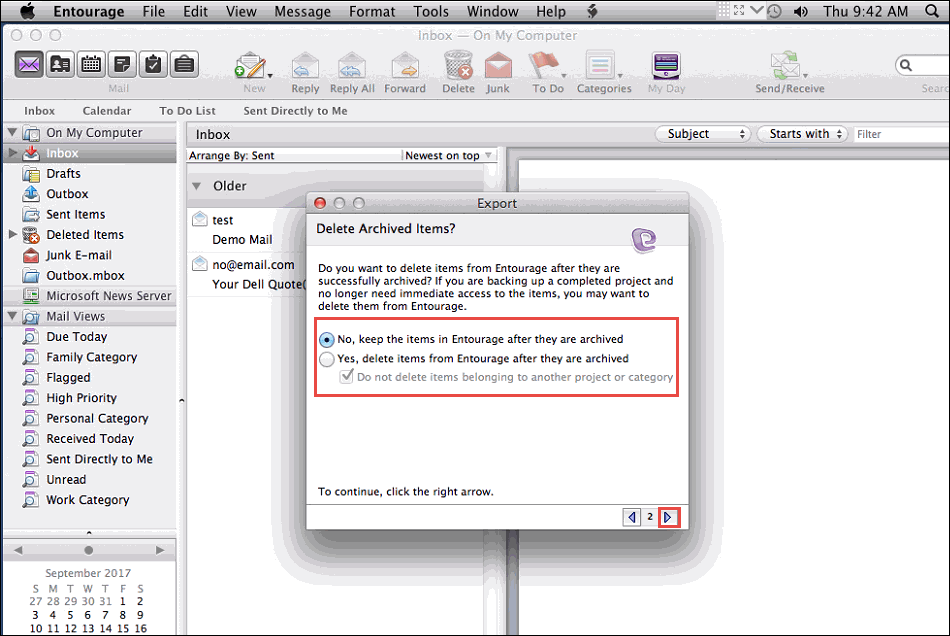 Choose whether to delete the data from Entourage after the archiving process.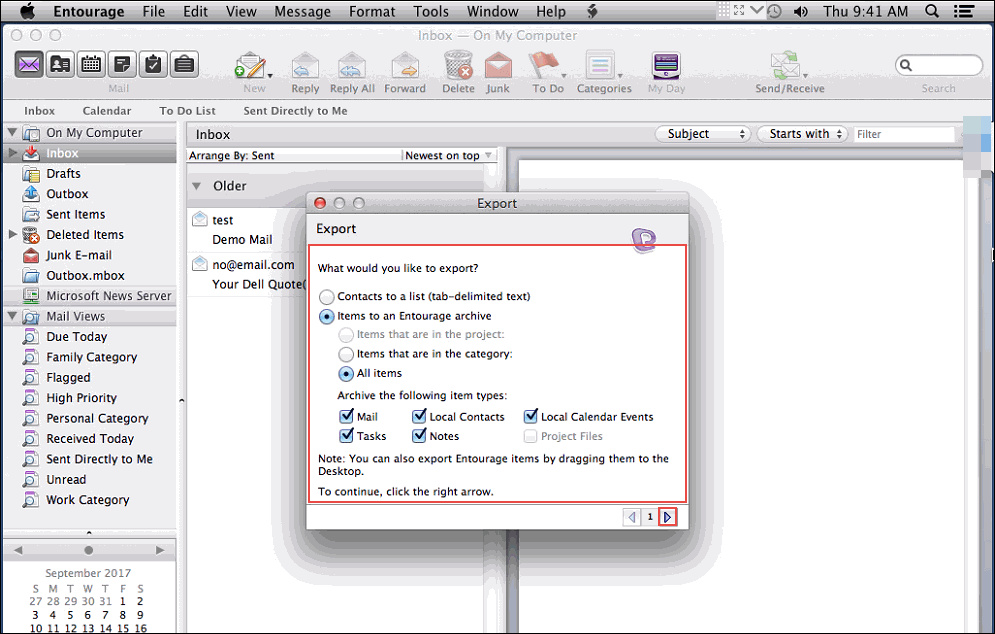 Select a location to save the Entourage archive and click the "Save" tab.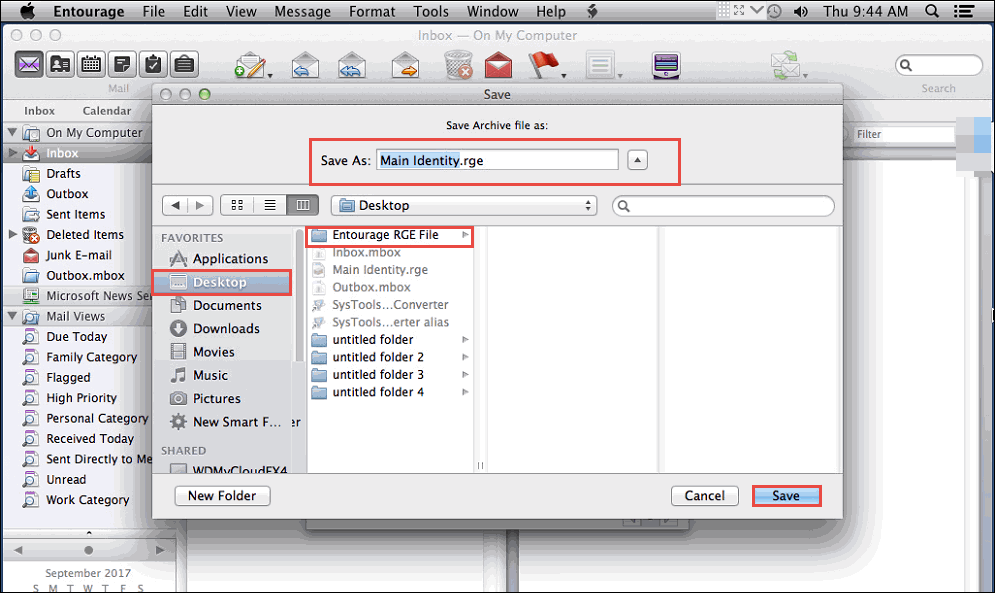 Entourage exports all your data to the location of your choice. Hit the Finish button.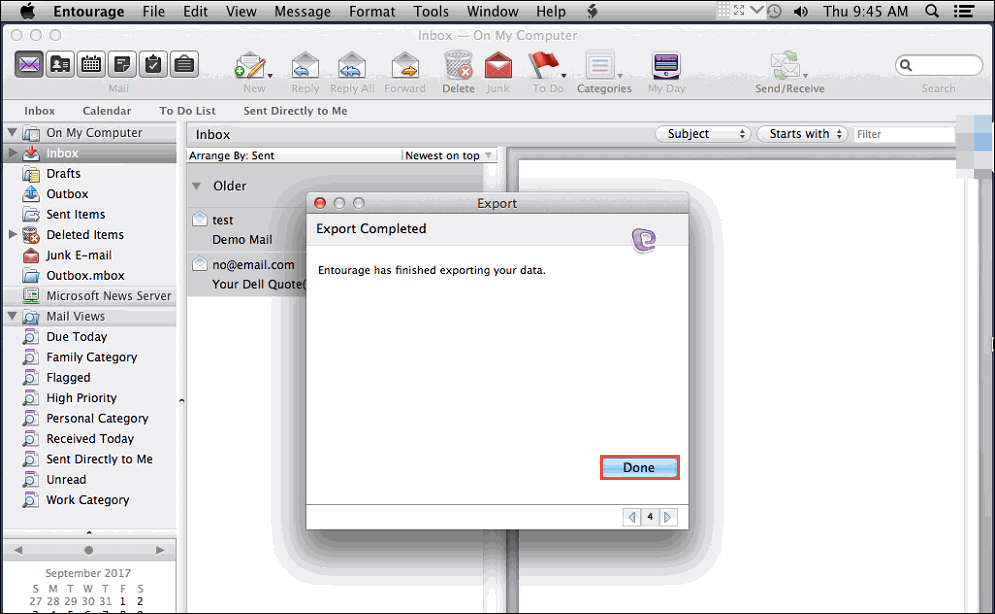 Right-click on the saved. Rge file, and then choose the "Show Package Contents" option.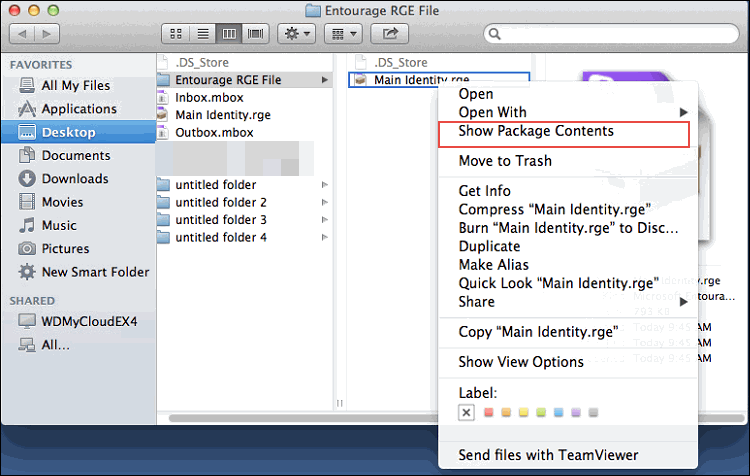 Go to Mail > On My Computer to find subfolders that contain the .mbox files.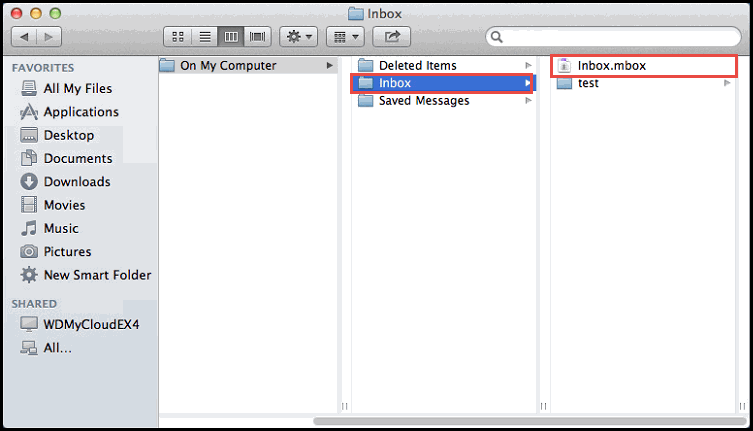 Copy this file elsewhere to convert and import data into Outlook.
Step 3: Transfer Entourage MBOX Mailbox to Outlook Windows 
Now, browse the MBOX file / folder items into software panel.
Mark the mailbox folder and get the complete preview of MBOX files.
Select the PST saving option from the various storage options.
Add the destination location and click on the Save tab to continue.
Once the PST data file created, you can effortlessly import PST files to Outlook of 2019, 2016, 2013, 2010, 2007, 2003, etc.
Open the [Microsoft Outlook] application on your machine.
Go to File and Click on the [Open and Export] Choose Import and Export option.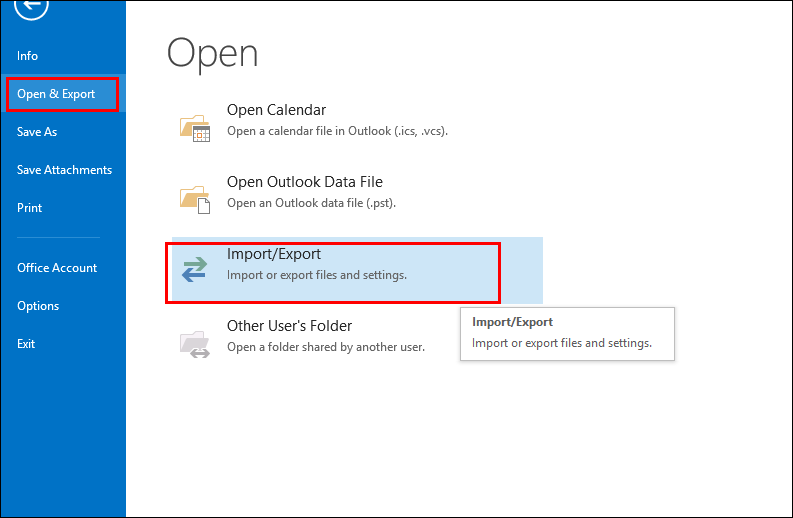 Features & Benefits of Entourage to Outlook Converter Software
This Entourage conversion software is a reliable solution to convert and export mailbox items from Entourage to Outlook. The application provides various options for converting Entourage emails to PST file format. Here are some of the main advantages of this application:
Export multiple Entourage RGE files to Outlook in batch at once.
Forward Entourage emails to Outlook to maintain the system folder hierarchy on disk.
The tool will keep the actual email format and metadata information in the original format.
There is no file size limit for adding MBOX files to the Outlook email client.
Offers two ways to load Entourage files by file or folder.
The software supported all Windows operating systems (including Win 10, 8.1, 8, 7, XP, etc.)
Users can use this application to export Entourage emails to popular file formats and email clients.
A free demo version is provided to check whether the software is working properly. Once you are satisfied with this demo edition, you can easily purchase a license version.
Conclusion
Moving from one email client to another is always a daunting task. If everything is not done correctly, it may cause serious data loss problems, and may even completely damage data files. This is why experts always provide professional methods. As a pioneer, DotStella software has developed a very powerful solution which can help users to transfer Entourage to Outlook mail client. A program that imports / exports Entourage MBOX files to Outlook PST can help thousands of Windows users worldwide to solve conversion issues. Hence, with tons of great features and excellent performance, this utility is definitely one of the best programs out there.