How to Split MBOX into Individual Messages ? Resolve It Now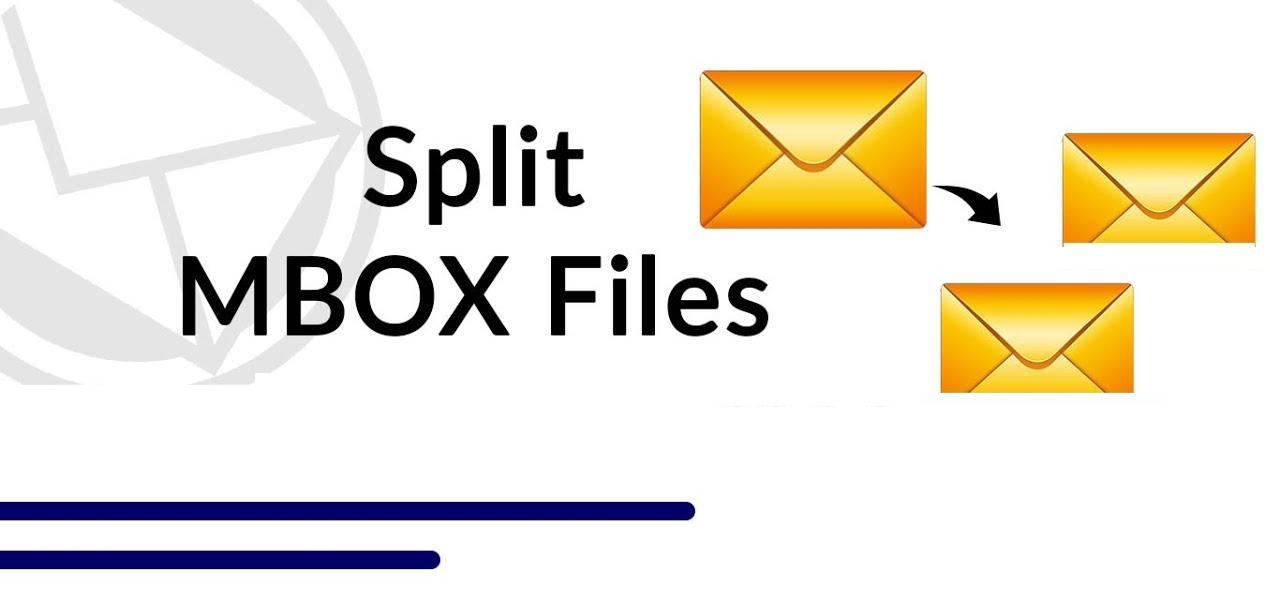 "Hello all! My mailbox has been filled with MBOX file and the limit of Mozilla Thunderbird database size has been exceeded to 1.5GB. Because of the huge MBOX file size now, I am not able to open MBOX in Thunderbird. My Thunderbird is behaving improperly. I am thinking to split MBOX into individual messages so that I can store them easily on my PC and use it whenever required. Now, the problem is – how to split MBOX file? Can anyone of the individual recommend me a trustable MBOX file splitter?"
There are several professionals who are looking for a solution to save MBOX to EML / PDF / HTML files. It is required to split MBOX file into single emails with attachments on Windows operating system. Well, we are here with this blog to provide our business clients a suitable technique to attempt this splitting operation.
The technique that we are going to tell you is tested by experts from different corners of the world. Officials will be able to fix following problems as well, if they opt for our recommended method :
How to convert MBOX file in EML files?
How to print MBOX emails in PDF format?
Can MBOX messages be backed up in HTML?
How to split Gmail MBOX to PDF documents?
How to Split MBOX File on Windows?
Download the setup file of MBOX splitter and install it properly.
Run the utility on your PC and click on Open >> MBOX Files.
Click on Choose Folders to batch select folders having MBOX.
Browse folders, preview content of each, and click on Export.
Hit on EML option to split in single messages & click Save.
Split MBOX into Individual Messages – Stepwise
Click on the 'Download Now' button (given below) to quickly achieve the setup file of MBOX file splitter. This file is free from virus and is the same as present on the official site.
Install the setup file and run software on your PC. Click on Open to expand the menu and then, click on MBOX Files
Choose anyone of the two listed options – Choose Files or Choose Folders. This is needed to browse MBOX files or folders having MBOX files respectively.
Once you are done with browsing procedure, preview the content of files that you have added. Here, you can see messages with all their associated properties, including attachments.
Proceed with the process of splitting MBOX into individual messages by click on Export. This opens a menu with several file format options.
In order to split MBOX files on Windows, you can use EML, PDF, HTML, or Text option. Here, we are picking up EML option.
Check the checkbox of folders, which you wish to Split MBOX into Individual Messages process. Now, define the path to locate resultant message files.
Finally, click on Save button to command software the procedure of splitting MBOX into individual messages.
When software finishes it work, it will show all the single messages at the destination location. And this means that your task is completed without any complications.
That's how you can split MBOX Files.
Clients can use our suggested method for MBOX file of Gmail, Mac Mail, Thunderbird, and other mail client that creates MBOX file. The program easily supports bulk conversion of MBOX files or folders, and does not cause a single manipulation in email integrity.
The header properties, internal content, and hyperlinks of an email is kept intact throughout the procedure. Also, the application works with MBOX emails having attachments in them. It keeps the attachment's integrity untouched and split messages without damaging it.
Do You Have Some Doubts? Solve Them Now
24 X 7 customer support service is available for our customers. But yes, before you contact to the support team, we would suggest you to read out following queries with answer of each. These queries are common and, posted for you so that you can clear your doubts immediately. So, come lets begin!
Q1: Can I use your solution to split MBOX backup file?
A: Yes, you can use the technique to split MBOX backup file into individual messages.
Q2: Does the MBOX splitter works on Windows 10 OS?
A: Yes, MBOX file splitter to Split MBOX into Individual Messages is a Windows-based product that works only on Windows 10, 8.1, 8 and below versions.
Q3: Will this technique split MBOX file of Google Takeout?
A: Yes, the approach will work with Google Takeout MBOX file. No matter how large is the file or from where it has been originated; the software supports MBOX file of any size and of any mail client.
Q4: Is it possible to separate large MBOX file into singles?
A: Ya of course! Even if it is a file of 2 GB or more, then also the program will work in an effortless manner.
Q5: What is the difference between Choose Files & Folders?
A: Well, the 'Choose Files' option enables you to add multiple MBOX files from a single folder at once. Whereas on the other hand, 'Choose Folders' option allows you browse several MBOX folders from a single location at a time.
Time to Say Bye
The blog provides a foolproof technique to split MBOX into individual messages. It seems as if you are interested in using it but thinking something. Well, well, well —- What are you dreaming? Don't worry, we have a solution to this. You can try the free edition of MBOX file splitter to satisfy whether the approach is reliable for you or not. This edition is completely free and you can test it as much you want. And we hope that you'll definitely like it and find it useful for you.